Wed 20 Apr 2016, 00:00 - Sun 24 Apr 2016, 00:00
Matt Licata and Jeff Foster welcome you to their Spring retreat at the beautiful Sunrise Ranch in the mountains outside Boulder, Colorado.
Wednesday, April 20, 7pm – Sunday, April 24, 12pm, Sunrise Ranch, Loveland, CO
TO REGISTER PLEASE GO HERE:
https://www.eventbrite.com/e/falling-in-love-with-where-you-are-a-5-day-journey-of-self-acceptance-tickets-19762302579
---
We will gather together for five days of talks, intimate dialogues, silence, and guided meditations. In a healing, dogma-free field of safety and friendship, we will explore…
accepting ourselves exactly as we are – including our non-acceptance!

discovering our true Home in the present moment

letting go of the exhausting search for 'something more' and resting in natural awareness

busting the myths of spirituality and self-improvement 

discovering true healing right where we are, closer than breathing…
"Stop trying to heal yourself, fix yourself, even awaken yourself. Let go of 'letting go'. Stop trying to fast-forward the movie of your life, and bow deeply to yourself as you actually are. Honour this present scene in the movie. Breathe. Feel your feet on the ground, your belly rising and falling. Your pain, your sorrow, your doubts, your deepest longings, your fearful thoughts, are not mistakes, and they aren't asking to be healed. They are asking to be held. Here, now, lightly, in the loving arms of present awareness…"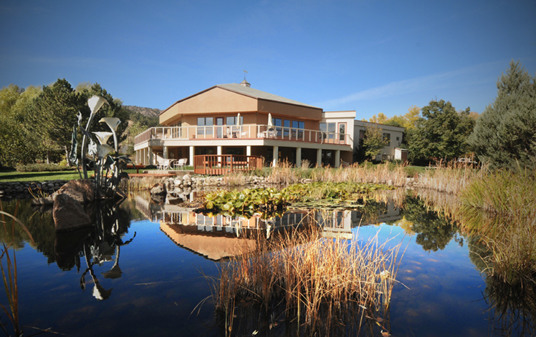 How can we rest deeply, even in the midst of pain? How can we find our courageous ground, even as our hearts break open and our illusions turn to dust?
How can we stop running away from our depression, our grief, our exhaustion, our failures, and start embracing ourselves exactly as we are?
How can we trust more fully, love more deeply, and stay present, mindful and truthful even in the midst of the mess, bliss and confusion of intimate human relationship?
How can we end the search for 'spiritual enlightenment' once and for all?
What is meditation, in the deepest sense? Is true healing ever 'far away'?
Join writer/psychotherapist Matt Licata, and UK author/spiritual teacher Jeff Foster for this special five-day intensive retreat at the beautiful Sunrise Ranch.
Sometimes it's okay to feel broken! Your sadness, your longing, your frustration, your loneliness, your fear, your anxiety are not mistakes on this journey, for there are no mistakes. They are not obstacles on your path. The freedom you long for is not found in the eradication of these 'messy' parts of experience, but held in the intelligence they carry. You need not transcend or 'go beyond' anything, but be willing to become deeply intimate with your lived, embodied experience. The present moment is your greatest lover and friend. Your own intimate presence is what you have always sought.
Your heartbreak, your confusion, your not-having-the-answers-right-now, is not pathology, it is path; not a sign of your 'failure to awaken', but a confirmation of your exquisitely imperfect humanity. The nature of all feelings, both 'positive' and 'negative' is wisdom, but you must make a home for them within you, in order to receive their gifts. Even your profound confusion or loneliness has something to reveal to you that certainty and joy could never, ever show you.
Your life cannot go wrong, when you see that everything that happens is an invitation to awaken. Join Matt and Jeff for five days of talks, restful silence, guided meditations, exploring feelings, and intimate dialogues; five days of laughter and tears; of seeing your struggles, your fears, your sufferings in a fresh new light; a day of resting deeply, of letting go of the exhausting search for 'something more'…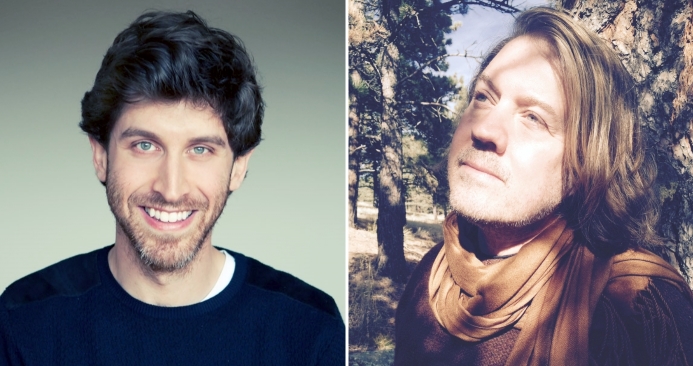 REGISTRATION DETAILS:
Registrations for the Spring retreat will be taken in the order that they are received. We do expect to sell out. 
*When you register here on this EventBrite page, please note that you are registering for tuition only.*
*Even if you do not plan to stay at the Ranch – and commute from elsewhere in the area – you MUST also register with Sunrise.* You can do that here –https://sunriseranch.org/db/register/user_info.php?reg_id=0&event_code=MLI0416.

At the time of this writing, options for Sunrise registration include:
Camping – $72/ night
Commuter – $45/ night
Dorm – $91/ night
Doubles – $111/ night
Singles – $137/ night
Triples – $99/ night
Please contact Sunrise directly for additional information:
Web: https://sunriseranch.org/db/register/user_info.php?reg_id=0&event_code=MLI0416

Email: guestservices@sunriseranch.org
Phone: (970) 679-4200 
The accomodation costs include three, high-quality, locally-sourced meals each day, plus snacks, coffee, tea, etc. Gluten-free, vegetarian, and vegan options always available. 
It is likely that single room accommodations will fill very quickly, so if this is your preference, we highly recommend that you contact Sunrise as soon as possible.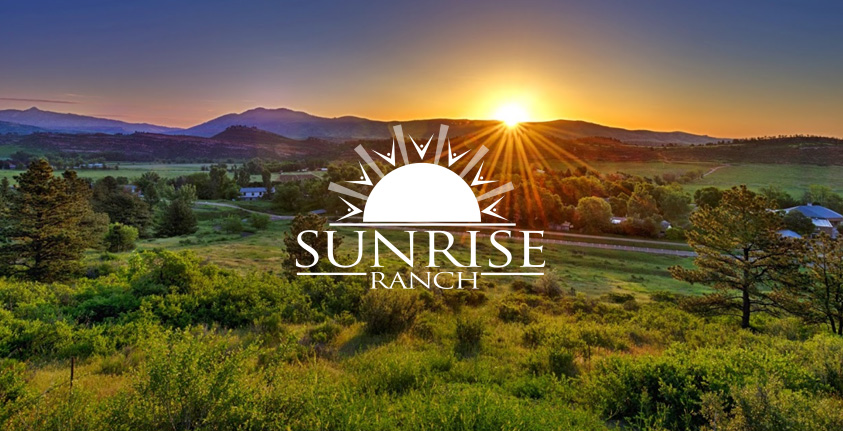 ABOUT JEFF FOSTER
Jeff Foster studied Astrophysics at Cambridge University. In his mid-twenties, after a long period of depression and illness, he became addicted to the idea of 'spiritual enlightenment' and embarked on an intensive spiritual quest for the ultimate truth of existence.
The spiritual search came crashing down with the clear recognition of the non-dual nature of everything, and the discovery of the extraordinary in the ordinary. In the clarity of this seeing, life became what it always was: intimate, open, loving and spontaneous, and Jeff was left with a deep understanding of the root illusion behind all human suffering, and a love of the present moment.
Jeff was voted #59 on Watkins Review's 2014 list of the world's 100 Most Spiritually Influential Living People. Jeff has published five books in over six languages. His latest bookFalling in Love With Where You Are is now available from Non-Duality Press.
Jeff's website can be found at: http://www.lifewithoutacentre.com/ 
ABOUT MATT LICATA
Matt Licata, PhD is a psychotherapist in private practice in Boulder, Colorado, and editor ofA Healing Space, a blog dedicated to the exploration of vulnerability, intimacy, and the journey of embodied spirituality in contemporary times. 
Matt is author of two forthcoming books: one on the joy and heartbreak of healing and spiritual awakening, to be published by Sounds True in 2017. The other, The Only Way Out is Through, explores the ways spiritual beliefs and practices can be used defensively in the avoidance of unresolved emotional wounding.
Matt's website can be found at: http://www.mattlicataphd.com