Sun 3 Aug 2014, 00:00 - Sun 3 Aug 2014, 00:00
Special Event:
A Day with
Jeff Foster and Matt Licata
"Falling in Love with Where You Are"
Embracing the Joy and Heartbreak of Spiritual Awakening
Sunday, August 3rd, 2014
at The StarHouse, in the mountains outside Boulder
3476 Sunshine Canyon, Boulder, Colorado 80302
10:00 a.m. – 5:00 p.m.
(limited to 150 participants)
FOR MORE INFO AND TO REGISTER:
http://www.eventbrite.com/e/falling-in-love-with-where-you-are-embracing-the-joy-and-heartbreak-of-spiritual-awakening-a-day-tickets-11258549625?aff=eorg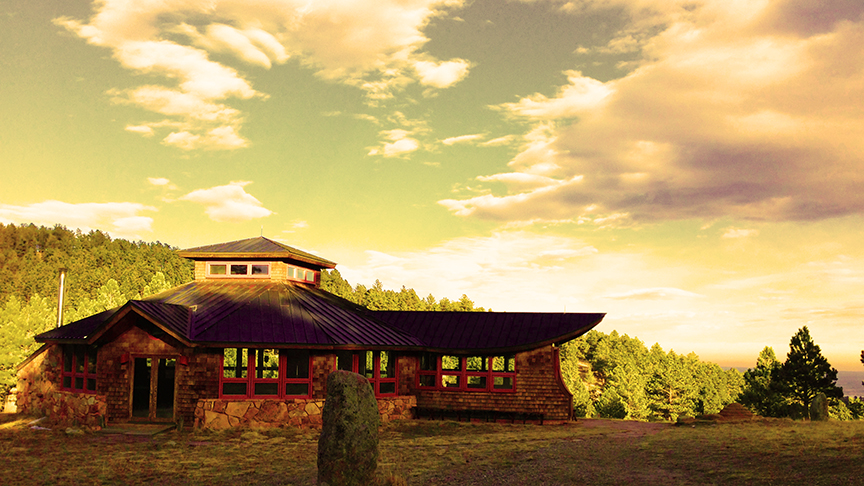 How can we rest deeply, even as our hearts break open
and our illusions turn to dust?
How can we stop running away from our pain, our grief, our exhaustion, our failures, even our longing for spiritual awakening,
and start embracing ourselves exactly as we are?
How can we stay present and truthful even in the midst
of the mess, bliss and confusion of intimate relationship?
Join writer/psychotherapist Matt Licata, and British author/teacher Jeff Foster for this special daylong gathering, to explore the intelligence, wisdom, and creativity buried in the darkness and the shadows of our experience, hidden in the so-called 'negative' and unwanted aspects of life.
A new understanding of spiritual awakening is dawning in the West – not as a goal or a fixed destination, a special state or experience of perfection, but a never-ending journey of discovery of the vastness of our true Being, a pathless path of radically opening up to both the pain and joy of life, both the perfection and the heartache.
Sometimes it's okay to feel broken! Your sadness, your longing, your frustration, your loneliness, your fear, your anxiety are not mistakes on this journey, for there are no mistakes. They are not obstacles on your path. The freedom you long for is not found in the eradication of these 'messy' parts of experience, but held in the intelligence they carry. You need not transcend or 'go beyond' anything, but be willing to become deeply intimate with your lived, embodied experience. The present moment is your greatest lover and friend. Your own intimate presence is what you have always sought.
Your heartbreak, your confusion, your not-having-the-answers-right-now, is not pathology, it is path; not a sign of your 'failure to awaken', but a confirmation of your exquisitely imperfect humanity. The nature of all feelings, both 'positive' and 'negative' is wisdom, but you must make a home for them within you, in order to receive their gifts. Even your profound confusion or loneliness has something to reveal to you that certainty and joy could never, ever show you.
Your life cannot go wrong, when you see that everything that happens is an invitation to awaken. Join Matt and Jeff for a day of talks, restful meditative silences, exploring feelings, and intimate dialogues; a day of laughter and tears; a day of seeing your struggles, your fears, your sufferings in a fresh new light; a day of resting deeply, of letting go of the exhausting search for 'something more'…
ABOUT JEFF FOSTER
Jeff Foster studied Astrophysics at Cambridge University. In his mid-twenties, after a long period of depression and illness, he became addicted to the idea of 'spiritual enlightenment' and embarked on an intensive spiritual quest for the ultimate truth of existence.
The spiritual search came crashing down with the clear recognition of the non-dual nature of everything, and the discovery of the extraordinary in the ordinary. In the clarity of this seeing, life became what it always was: intimate, open, loving and spontaneous, and Jeff was left with a deep understanding of the root illusion behind all human suffering, and a love of the present moment.
Jeff was voted #59 on Watkins Review's 2014 list of the world's 100 Most Spiritually Influential Living People. Jeff has published five books in over six languages. His latest book Falling in Love With Where You Are is now available from Non-Duality Press.
Jeff's website can be found at: http://www.lifewithoutacentre.com/
ABOUT MATT LICATA
Matt Licata is a psychotherapist in private practice in Boulder, Colorado, and editor of A Healing Space, a blog dedicated to the exploration of vulnerability, intimacy, and the path of the heart.
For the last 20 years, he has worked closely with many of the world's most respected psychologists, psychotherapists, authors, and spiritual teachers, as Editor-at-Large for the multimedia publishing company, Sounds True. 
Matt is co-organizer of The Wake Up Festival, an annual 5-day of transformation, held each year in the glorious Rocky Mountains. 
A Healing Space can be found at: http://alovinghealingspace.blogspot.com/
FOR MORE INFO AND TO REGISTER:
http://www.eventbrite.com/e/falling-in-love-with-where-you-are-embracing-the-joy-and-heartbreak-of-spiritual-awakening-a-day-tickets-11258549625?aff=eorg